Oral Health Products
Visit any pharmacy or the health and beauty section of a supermarket today, and you are faced with a large, and many say confusing, array of over-the-counter remedies and devices designed to help you tend to your hygiene and health-care needs. There are many high-quality products on the market today. ​There also are many products of dubious value. Get your questions answered by professionals, call us today!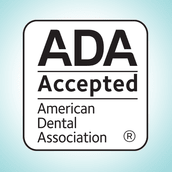 Whatever over-the-counter dental product you buy, it is strongly advised that you ensure it has the American Dental Association's Seal of Acceptance.
Over-the-counter dental instruments are fraught with danger. These include scaling devices and picks. Use of the products, even when following the instructions, can put your teeth and the soft tissue of your mouth at risk of tearing, bruising and other injury. You also may accidentally chip a tooth.
It is best to consult our office instead of trying to do a repair job yourself. Our Dentist at Hill Dentistry have extensive experience and are familiar with using a number of products on the market today. If you ever have to question a product, we can answer.
If you ever have to question a product, we can answer. Contact us today at (719) 470-2522!
Patient-Focused Dentistry
Your Comfort & Care is Our Top Priority
Fun & Friendly Experience For All Ages

Zero Down & Zero Interest Financial Options

Spanish Speaking Staff

Emergency & After Hour Services Available
Patient Testimonials
Opinions That Matter the Most
- Kimberly

- Sonia E.

- Scott C.

- Lynn O.

- Farrah H.